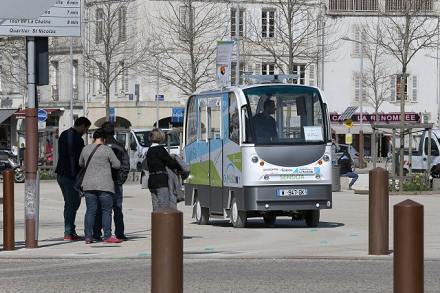 Burney Simpson
Editor's Note: This is the first in a series of Q&As with leaders in the automated, connected and driverless vehicle industry.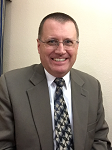 Stan Young is a research scientist with the National Renewable Energy Laboratory (NREL) who has been active in automated transport systems for more than 20 years. He was critical to the growth of the Advanced Transit Association (ATRA), serving as president for six years, and conducted research on intelligent transportation systems as an engineer at the University of Maryland. At NREL Stan is helping to initiate research into the sustainability implications of emerging automated vehicles and the services they enable.
 What is your role at the NREL, a division of the Department of Energy that promotes sustainable energy?
NREL recognized that as vehicles become automated, there may be drastic changes in how vehicles are used, and how people make trips. Trip making patterns have really not changed much for several decades. Over the past few decades vehicle energy consumption has largely been a straight forward accounting problem –track the fuel economy for each type of vehicle, estimate the portion of each type of vehicle owned by individuals, and estimate miles driven … then add it all up appropriately.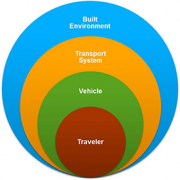 With the onset of fully connected and automated vehicles (and the services they enable), how we access our jobs and recreation will likely drastically change. We are seeing the front edge of this wave of change in services like Uber, Lyft, car-sharing, and ride-sharing. These have all been enabled by the information revolution. Coupled with the automation revolution, well … hang on for an interesting ride.
In the long run, many of the common trips we take like driving to work, or the grocery store, may be served by an automated taxi that chauffeurs you the entire way, without the hassle of parking, fueling, or ever having to go to the DMV, and do so at a cost that is less than what we typically pay for our private vehicles now on a cost per mile basis.
NREL recognized it needed to understand mobility from a behavioral modeling perspective, and understand how automation can and will change trip making patterns in order to understand how surface energy (and greenhouse gas emissions) may be impacted. That is my role with NREL, bringing the more traditional mobility modeling into the mix to complement their vehicle drivetrain expertise.
You've also been involved with the Advanced Transit Association (ATRA) and Personal Rapid Transit. Why is PRT important?
Personal Rapid Transit (PRT) was envisioned in the 1960s and demo systems were built in the 1970s. Even as recently as the 2000's some PRT systems were put into service, but it has never proliferated due to the expense of building exclusive roadways or guideways for its operation.
The mobility service provided by PRT is very similar to that envisioned with automated taxis – small vehicles providing individualized service for people. As such, many of the system studies and lessons learned in PRT demonstrations and research inform planners and researchers on the scope of service that can be anticipated from automated vehicles harnessed for public mobility.
Although the PRT industry continues to move forward, recently adopting the term Automated Transit Networks, they do not receive the attention that concepts emerging from automated vehicles have received in recent years.
How does advanced transit overlap with autonomous and connected vehicles? Are these transit vehicles driverless?
The two worlds are merging. Technology and business barriers from legacy operations are dissolving. 'Transit systems' are traditionally thought of as municipally-owned and operated services, while 'vehicles' are traditionally thought of as individually-owned and operated.
Recent advances in shared vehicles and shared rides, combined with ubiquitous communications through smart-phone yielding services like Uber and Lyft, have already disrupted these old paradigms. So that when we think of automated vehicles – many people are considering what the impact would be if they were managed as a fleet to provide point-to-point connectivity.
That idea is similar to the concepts of PRT that have been fostered for decades.
What current/recent projects do you see as leading the way in showing the capabilities of driverless transit?
Google's pod cars are by far the forerunner. There are industry rumors that Google will introduce a campus or district system, meaning their automated vehicles will be confined to a specific area within a city. At the 2016 CES show Ford President Mark Fields said that he expects full Level Four automated vehicle capability to be available before the end of the decade in 'geo-fenced areas', meaning specific districts/campus/pre-defined locations.
There are several shuttle systems, such as the vendors supporting CityMobil, that are working toward the same concept, providing fully automated transit shuttles on public streets. Demonstrations and initial projects are expected before the end of the decade.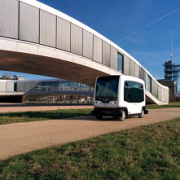 Reducing the use of fossil fuels and shifting to sustainable mobility is an important part of advanced transit theory. How do you convince transit vehicle OEMs to build electric powered driverless vehicles?
Electrification has made in-roads, but is still a tough sell. If there is a fleet of vehicles providing individual automated taxi service within a district, that fleet will be optimized by the fleet manager for efficiency, cost, and customer satisfaction. That is where there may be opportunities for alternative fuels that are more sustainable – be it electric, hybrid, fuel-cell, and so on.
The size of fleet vehicles will likely match the demand better than what current private ownership does, and the fleet is more easily managed for re-fueling, maintenance, etc., items that are critical in introducing alternative fuels into the market.
My sense is Americans will be less open to this kind of transit than Europeans. Is that a fair assumption?
Hmmmm … I think it is more a demographic and generational divide. Most of the momentum in the U.S. is for urban and city areas, similar to Europe. In these areas, everyone is looking for better connectivity, something to relieve the congestion, and make life more convenient. I think it will be awhile before we see any of these services in less densely developed areas. That is where automated driving of the more traditional variety (individually-owned vehicles) will likely see inroads.
I mention a generational divide because many younger people see vehicle ownership as a burden and are seeking better mobility.
How do you convince commuters to switch to a driverless bus or train?
Just provide them a better service than what they currently experience. I do not want to force anyone out of their car, I just want to get them to their end destination faster, safer, more conveniently while using less energy.
Thanks Stan.