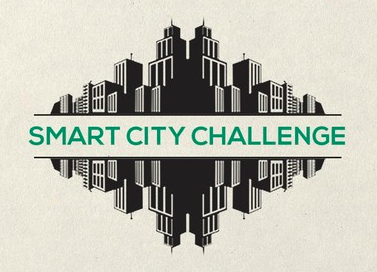 Jennifer van der Kleut
At the SXSW Festival over the weekend, U.S. Transportation Secretary Anthony Foxx announced the seven finalists for a unique challenge that could garner the winning city $40 million in funding to transform their town into a driverless "utopia."
As Gizmodo explains, the country's Smart City Challenge is a "fast-track initiative" to get cities thinking more about smart, high-tech solutions to urban transportation–with a particular focus on autonomous vehicles.
After receiving proposals, Foxx announced seven finalist cities that will compete for $40 million in funding from the Department of Transportation (DOT) for the implementation of their ideas.
The seven finalist cities are:
Austin, Texas
Columbus, Ohio
Denver, Colorado
Kansas City, Missouri
Pittsburgh, Pennsylvania
Portland, Oregon
San Francisco, California
Gizmodo reports that the challenge was initially announced across the country in connection with the DOT's "Beyond Traffic" report, which warned cities that if they didn't start preparing for autonomous transportation soon–a big push by the Obama administration, which recently pledged $4 billion to help make it happen–they could find themselves wasting millions on infrastructure improvements that become obsolete as the technology becomes the new norm.
The competition was specifically open to midsize cities with populations between 250,000 and 850,000. Finalists were selected based on "how well their proposals match the DOT's goals — and how likely they look to succeed," CNET said.
CNET reports that DOT representatives were "blown away" by the quality of the 78 submissions they received from cities all over the country. In fact, they had initially planned on five finalists, but added an extra two because they were so impressed.
The seven finalist cities will now receive $100,000 each and begin work with some of the world's most powerful tech companies to fine-tune and streamline their project ideas.
The winning city, to be announced in June, will not only receive up to $40 million in funding from the DOT, but Gizmodo reports they "will receive tools and assistance from several partners, including data storage by Amazon Web Services, driver-assistance tech from Mobileye, a 3D modeling platform from Autodesk, and a V2V communication system from NXP."
The winner will also get up to $10 million more from Microsoft co-founder Paul Allen's company Vulcan, "which is focused on vehicle emissions reduction and helping cities to stop climate change."
"I want our country to lead the world in transportation again," Foxx said. "Unfortunately we got into this practice of thinking small, and we can't afford to do it anymore if we're going to lead the world in economic growth and quality of life and pass along a country that is better than the one we inherited," Foxx told Gizmodo.